Grow your business with Online Trade Show!
Attract new customers
Joining our platform automatically promote your business in 26 languages.
Market your products
Upload your catalogue on our platform and benefit from our 70 million yearly searches.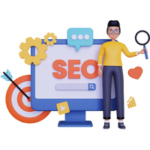 Rank high in your industry
Through strategic guidance in SEO and ad words, we guarantee you'll be amongst first results on Google and co.